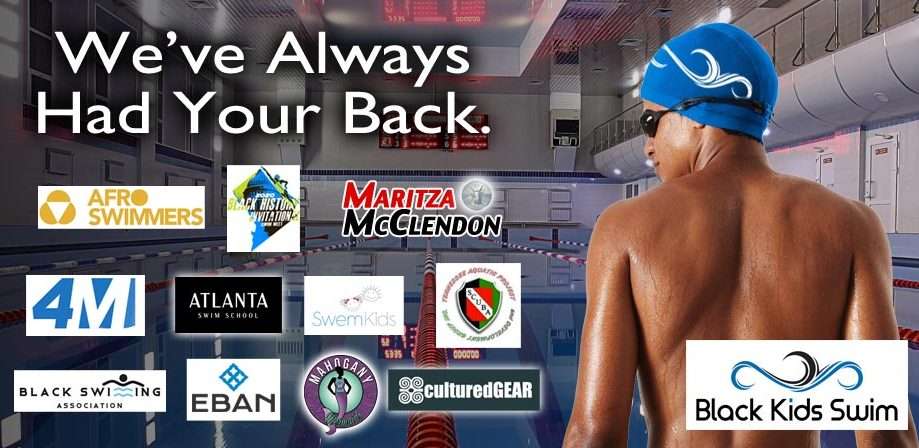 We've Always Had Your Back
Seventeen days after George Floyd was killed by police officers the world is still protesting. They are protesting against governments that allow security forces to harm and kill innocent Black men, women, and children. We support their efforts.
The recent lackluster statement by USA Swimming regarding the killing of George Floyd upset many people in the competitive swim community. For Black swimmers, the statement was just another piece in a growing body of evidence proving USA Swimming is not diverse. Any organization lacking true diversity is unable to empathize with those who experience racism, and ill equipped to respond with sincerity and effective action.
Thankfully, Black swimmers have always had a support group; the organizations, forums, events, and companies that love Black swimmers and work tirelessly to ensure they succeed. This Black Swim Community has always had your back – and we're not going anywhere.
Black Kids Swim was founded in 2015 to increase Black participation in competitive swimming.  We could not have grown as a community without the numerous organizations, events, and individuals who worked in this space decades before we came into existence, and who helped us along our way. We are grateful for you!
Instead of focusing on those that fail to value our potential – Black Kids Swim chooses to remain grateful and recognize the champions who prioritize Black swimmers.
Take note of the organizations, events, individuals and companies listed below. Visit their websites, follow them on social media, support them – they've been supporting our community for years.
SWIM MEETS
The work of supporting Black swimmers is a family effort – none of us do this alone. Thankfully, there are swim meets in the United States that celebrate Black swimmers. We have the pleasure every year of gathering at these special meets.
The longest running meet to celebrate Black swimmers is the Black History Invitational Swim Meet hosted by DC Wave Swim Team. Since 1987, this meet has gathered Black swimmers from across the country to compete and honor leaders in the Black competitive swim community. The meet takes place every year on President's Day weekend – don't miss it in 2021.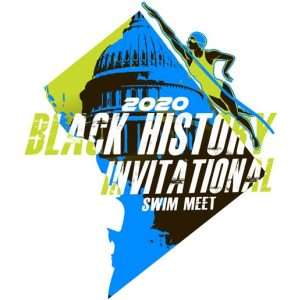 OLYMPIANS
Black Olympic swimmers serve as role models for age group swimmers who dream of representing their country in the Olympic games. History makers like Maritza McClendon and Roy Burch understand that being a role model requires more than swimming fast. Maritza continues to encourage young Black swimmers through her work with Make a Splash and Swim1922. Roy Burch is an assistant swim coach and the author of "Tri-Anew-Angle: Bermuda" which details his experiences with Bermuda national swim team and his journey to the 2008 and 2012 Olympics. Naomy Grand'Pierre is Haiti's first female Olympic swimmer and the captain of her country's national swim team.
SWIM SCHOOLS
Learn to swim programs prepare children for swim teams in a way that ensures they develop a passion for the sport.  Programs like SwemKids and Swim with Sam focus on Black children to not only change disparate drowning statistics – but to increase Black participation in competitive swimming.
Atlanta Swim School was founded by Sabir Muhammad to give the freedom of swimming to children and adults. Sabir Muhammad is a 10 time American Swimming Record Holder, NCAA Champion at Stanford University and former member of the USA National Swim Team. During his time as a competitive swimmer, Muhammad set 10 American Records and was a multiple US Open and National Champion. His school offers year round private, semi-private, and group swimming instruction for both youth and adults.
Marvin Thorpe's 4MSR learn to swim program in Baltimore has taught children and adults how to swim for more than 20 years. Marvin Thorpe has personally taught more African-Americans to swim than any other local instructor in the Baltimore area. His predominantly African American USA Swimming team 4MSC is an excellent community where kids and parents compete in the pool in the annual Parents vs. Kids meet.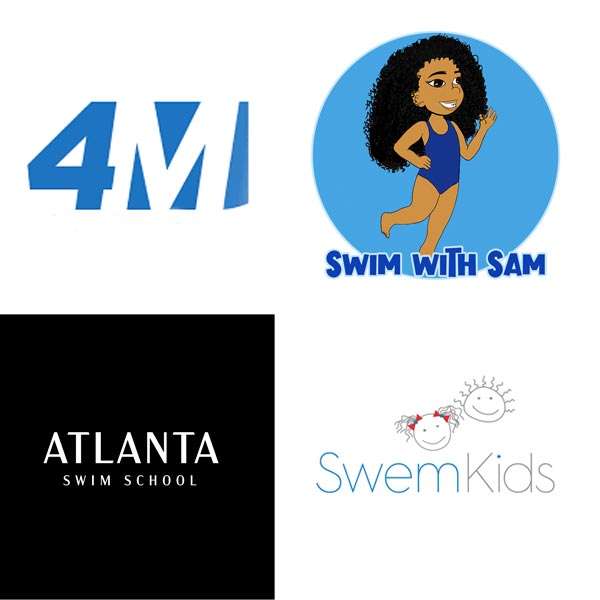 ADVOCATES
Some people are so passionate about connecting Black people to water that it becomes their life's work. That is certainly the case with Noelle Singleton of AfroSwimmers and Ken Stuart of the Tennessee Aquatics Project. AfroSwimmers' stunning and motivational images celebrate swimmers all over the world while eliminating long held stereotypes. The Tennessee Aquatics Project empowers the African American community through swimming and diving skills that increase employment options and enable African American history research. He is creating more Black swimmers and more Black scuba divers and changing lives in the process.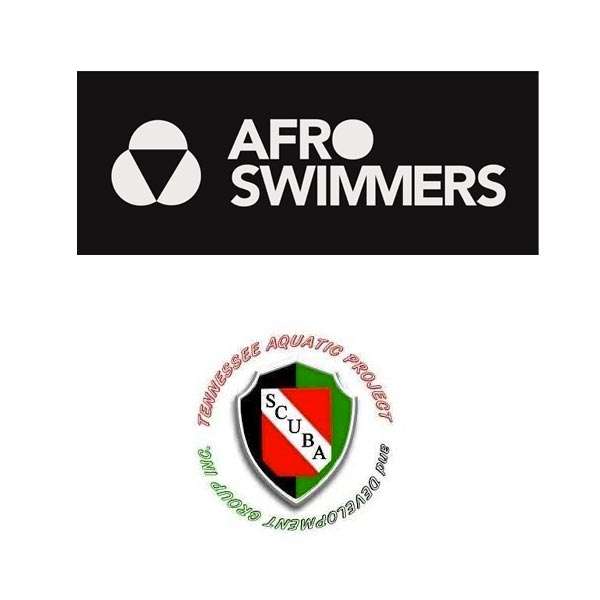 SUPPORTIVE COMMUNITIES
Safe and supportive spaces in the water for Black people are rare. Organizations like Mahogany Mermaids encourages Black women to swim regularly and organizes group swims that are fun and healthy. Mahogany Mermaids also prepares women to compete in Masters Swimming events. Communities like Black Girl Swim, Black Girls Swim, and My Swim Village are interactive supportive communities encouraging Black women to get in the pool and share their swim journey along the way.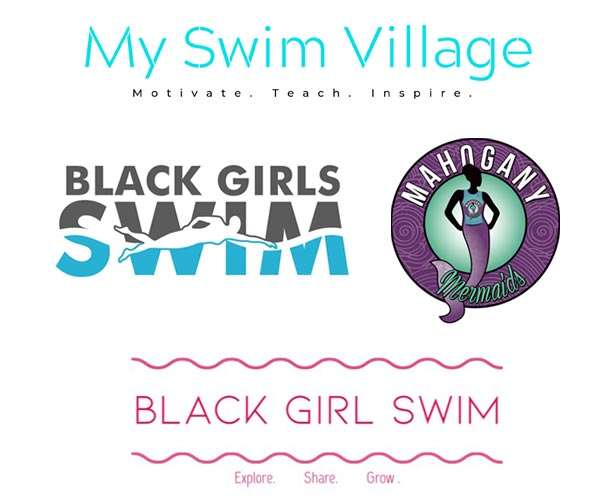 ASSOCIATIONS
There is strength in unity. The Black Swimming Association has taken on the gargantuan task of building networks and convening the people and organizations who work to improve the relationship between Black people and the water. The Black Swimming Association, based in England, collaborates with other swimming charities and national governing bodies to ensure everyone has the opportunity to learn to swim.

PRODUCTS
Black swimmers have unique hair needs that, for years, kept us out of the pool.For far too long, Black people have avoided swimming and competitive swimming because of Black hair issues. The Eban Swimmer's Ultimate Hair Care System provides a deep moisturizing treatment while you swim and protects your hair against chlorine and salt damage. culturedGEAR's line of Nubian Terry Wraps (TM) are made from a soft stretch terry that quickly captures excess water or sweat without pulling the natural oils from the hair – the perfect post-swim practice solution.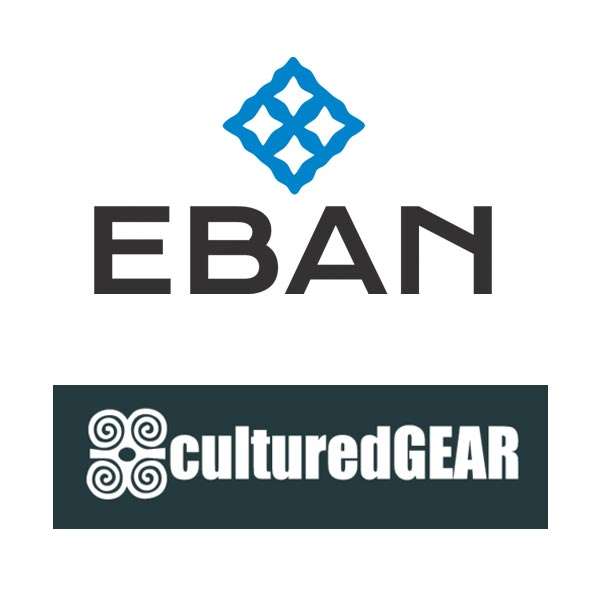 We've always had your back, and we're not going anywhere.