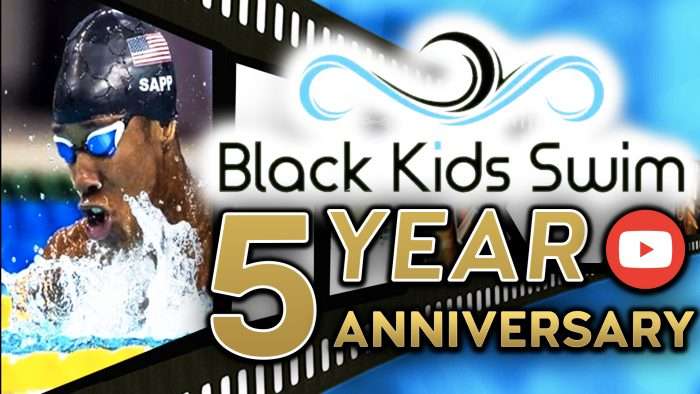 BKS Celebrates 5 Year Anniversary with New Inspiring Video
In November 2020, Black Kids Swim celebrates our 5 year anniversary. As a gift to the BKS family, we created a new inspirational video. Watch now!
We founded BKS 5 years ago to change the narrative about Black people and swimming, and to increase Black participation in the sport of competitive swimming. Thanks to an amazing community of swimmers, swim parents, coaches, and Black swimming legends – we've made great progress. Celebrate with us!!
This special 5 year anniversary video shares the story of our founding and introduces you to the dedicated swimmers, coaches, parents, and volunteers who have made this journey possible.
From our first Summer swim fair, to the TABONO Competitive Swim Skills Clinic – we've done our best to create events that bring the Black Swim Community together and provide opportunities for our children.
BKS makes the sport of competitive swimming a welcoming and safe space for Black swimmers. We created the Warrior Caps to remind Black children that excellence in swimming is a part of their heritage, and we created the EBAN line of hair products to ensure hair issues don't interfere with our children's passion for the sport.
When COVID-19 closed pools, we created a series of free virtual dry land workouts and motivational webinars to keep swimmers (and their parents!) in shape and in high spirits. We also launched the first annual Goree Project to build connections with competitive swimmers in Senegal, West Africa.
Thank you for being a part of the Black Kids Swim movement. There is strength in unity. Enjoy the Anniversary Video!
To ensure BKS continues the work of increasing Black participation in competitive swimming, please consider making a donation.