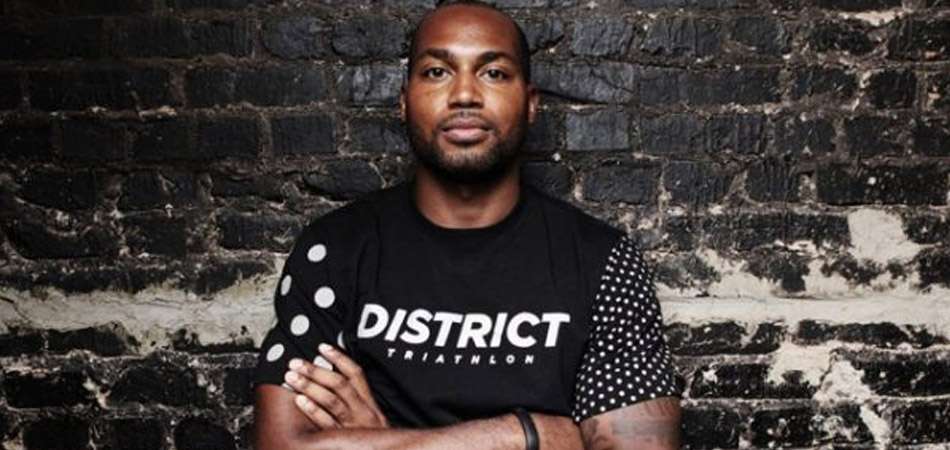 Meet Tabono Clinic Master Coach: Marcus Fitts
By: Brianna Rhodes
Whether it's swimming competitively or participating in a triathlon, Tabono Clinic master coach, Marcus Fitts (@coach_fitts) has always been committed to staying healthy and active.
As a high school and college student, Fitts played a number of sports, including track and field and football, but his background in competitive swimming has helped him reach many monumental heights in his athletic career. Now he's using his expertise to help young Black swimmers succeed in the sport as a member of BKS' Tabono Clinic Coaching Team. 
Fitts spoke with Black Kids Swim about how competitive swimming can benefit Black youth, how the sport continues to enrich his life, and what parents can do to keep their kids excited about the sport. 
Check out his story below:
Although Fitts learned how to swim at a young age, it wasn't until he recovered from a knee injury from football that he rediscovered his love for swimming. Since then, he has achieved much success in the sport.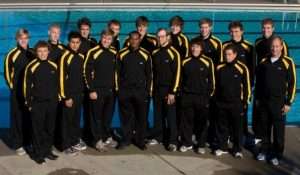 He served as the captain of his high school varsity swim team and he also earned a college athletic scholarship to swim in the NAIA for Savannah College of Art and Design. After graduating, Fitts became the head swim coach for 
Northwestern High School's swim team, in Hyattsville, Maryland and developed young swimmers for six years.  He then went on to become a USA Triathlon Level 1 certified coach. 
Now, Fitts is an interactive design director and also the Founder and former President of the non-profit organization, District Triathlon where he and his team aim to inspire and encourage people of color to participate in triathlon and endurance sports in the DC metropolitan area. District Triathlon's weekly practices are typically open to the public and they encourage newcomers to give it a 'tri.' BKS founder, Ebony Rosemond, even joined a practice session!
Fitts credits his time as a competitive swimmer to his involvement in triathlons and other multisports because he considers swimming to be a crucial skill for triathletes. "With a swim background, you can focus on the other sports," Fitts said. "Where most people who come into it from a cycling or running standpoint, they have to spend a lot more time in the water…" he added "most of the people who talk to me about triathlons say that their weakest event is the swim."
Based on his personal experience, Fitts believes the sport can offer many benefits, serving as a gateway for new opportunities and opening doors for Black kids from a cultural and social standpoint. Swimming helped Fitts develop diverse friendships and meet people from various backgrounds. 
He says the sport can also strengthen a person's work ethic based on the commitment it requires as well.  "You have to wake up early and make sure that you get your work done, so that you can balance practice, eating and get the proper fuel," he said.
That's why he believes that programs like Black Kids Swim and the TABANO clinic are important to reinforce the advantages of swimming and influence more Black kids to stick to it. The clinic exemplifies why Black representation in swimming matters.
The TABONO clinic offers swimmers the opportunity to be trained by Black coaches and be around other Black swimmers, which was something Fitts was looking for growing up. He said he questioned his participation in the sport a lot because he didn't see many people who looked like him involved in competitive swimming. Now that the TABONO clinic exists, he wants to use his expertise to influence the next generation and hopefully witness the clinic's growth and impact not only in the country, but globally. 
The master coach believes the TABONO clinic stands out from other clinics because it is based in Black  community and Black culture. "There's no other group–at least that I know– of that focuses on our roots and gives some historical context about how various tribes in Africa incorporated swimming into their lifestyle," Fitts said. "It shows that swimming is not something new for Black people and I think that's huge. It cuts off the stereotype that Black people can't swim and it just helps build a level of confidence."
"I like the fact that we've incorporated Swahili into some of the programming because it does give a sense of pride," he added. "I know for me, I was  learning right there with them. It was a whole bunch of information I didn't know. It's [the clinic] completely original and I think it's very much needed."
Fitts is also looking forward to the possibility of participating in the 32nd annual Dakar-Goree Swim in Dakar, Senegal later this year.
He believes it is important for himself and other Black people to travel to Africa and participate in the Dakar-Goree because it provides a space to show that we have the same opportunities as any other racial or ethnic group. It also ties back to our roots and highlights why it's important to learn how to swim. Fitts says the annual swim event shows how we can be safe in any space and enjoy the luxuries that come along with swimming such as snorkeling, jet skiing and just swimming in pools while on vacation. 
"There's also socio-economic benefits of swimming, like collegiate scholarships and opportunities to pursue career goals in the sport," Fitts said. "So I think it [Dakar-Goree Swim] hits on both points and it's just an opportunity to be with a group of Black people in a different place and experience different cultures together, so I think it's a huge benefit."
Overall, when it comes to swimming, the swim expert emphasizes that the ultimate goal is to find happiness with the sport. He touches on how swimming can sometimes be demanding, but as long as you're able to reach your OWN goal in the sport, that's all that matters.
"Swimming is a sport that you can be so dedicated and so committed to, that it's easy to kind of be turned off by it," Fitts said. "I think it's important for swimmers, parents and student athletes to know that it's okay to take a break and a breather to maintain a level of sanity.  The most important thing is to try to find that balance because it is a very individual and sometimes a lonely sport. Fitts revealed that he personally got burnt out in the sport while in college and he ended up losing his passion for it.
"Looking back on things, I never gave myself time to breathe, recover and reevaluate things," Fitts said. "I wasn't getting proper sleep, I didn't have great balance and I didn't really have people around me to help me refocus my thoughts, and energy. In my mind I felt like my parents did not understand my situation but I also didn't reach out to them for much input and maybe I should have leaned on them more." 
He says when it comes to burnout, it's very important for coaches and parents to come together and address the needs of young swimmers and athletes.. 
"Burnout is definitely a real thing among swimmers and athletes in individual sports, especially when those sports demand a lot at a young age," Fitts said. "When athletes start bringing up to coaches and /or parents their struggle in the sport I think it's very important to assess sooner than later. "Most likely the athlete has been thinking about these things for a while," he added. "There is a difference between hitting a plateau and hitting a wall and not being interested. Parents and coaches can help these young athletes reevaluate their "reasons why" for swimming or any other sport."
Overall, Fitts encourages all swimmers to continue to be dedicated to the sport. Although there may be some obstacles they will face, it can definitely  open doors for a plethora of possibilities. 
To learn more about Fitts and his background visit www.designfitts.com  and www.districttriathlon.com. You can find Fitts on Instagram @coach_fitts.
This Wednesday April 15 1:00pm EST Marcus will lead a LIVE work out to help swimmers stay home and stay in shape!