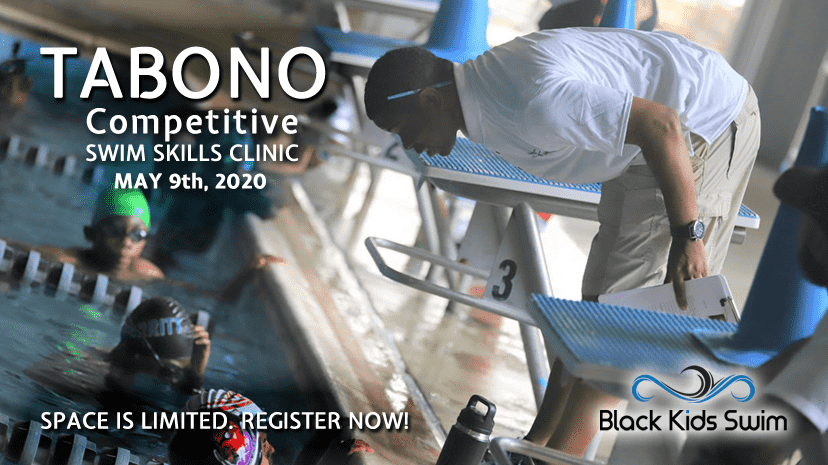 TABONO is Back! The BKS Competitive Swim Skills Clinic is May 9 in Maryland
We receive emails every day asking the same question: How can my kid join the Black Kids Swim team?
Currently, there is no BKS swim team.  However, there is an opportunity to train with BKS coaches, fitness experts, and nutritionists during the annual TABONO Competitive Swim Skills Clinic. We hope you'll join us May 9 in Severna Park Maryland for this unique event.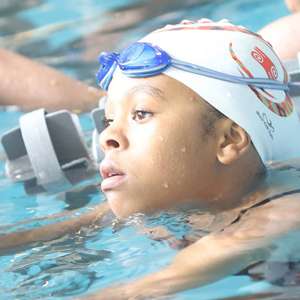 TABONO is the only Afro-Cultural Competitive Swim Skills Clinic created by the Black Swim Community to ensure our kids are fully prepared to reach the elite levels of the sport. The clinic was created in response to numerous requests from BKS members and Black swim parents. What should my kid eat the night before a swim meet? What kind of work outs should my kid do at home to improve their endurance for long-distance races? How can my kid improve their takeoffs, starts, and turns to shave seconds off of their race times? What can I do to keep my child safe and motivated in a sport that lacks diversity? TABONO answers each of those questions in an afternoon of workshops for both swimmers and parents.
Last year, BKS' first TABONO clinic was a huge success. Swimmers and their parents traveled from across the country to connect with experts from the Black swim community who have dedicated themselves to developing elite Black swimmers. Parents spoke to parents of elite Black swimmers, learned about proper nutrition for swimmers, and took part in dryland workshops alongside their kids. Swimmers received one-on-one coaching to improve their stroke technique, starts, and turns, and were also trained in self-motivation techniques rooted in the African American experience. Parents appreciated the chance to network with other swim parents and speak to collegiate swimmers and coaches.  Swimmers enjoyed being surrounded by African Americans who were equally passionate about excelling as competitive swimmers.
At TABONO, personal attention is a huge priority and we intentionally limit the number of participants. Four members of our coaching staff will give their full attention to 30 swimmers – ensuring every swimmer is able to learn and improve. At the end of the clinic, each family will have a one-on-one feedback session with their TABONO coach.
The TABONO team consists of four swim coaches with decades of experience including swimming and coaching at the collegiate level, a dryland specialist who is a former professional athlete, and a nutritionist with expertise in 'eating for energy.' Our guest speakers include parents of elite Black swimmers eager to share their experiences and advice with all clinic attendees.
BKS has listened to questions and requests from the Black swim community since our founding in 2015. Our response was the creation of the TABONO Competitive Swim Skills Clinic. We want to see our kids reach the elite levels of the sport with a supportive community behind them.
Black Kids Swim encourages you to register today and join us for TABONO 2020!