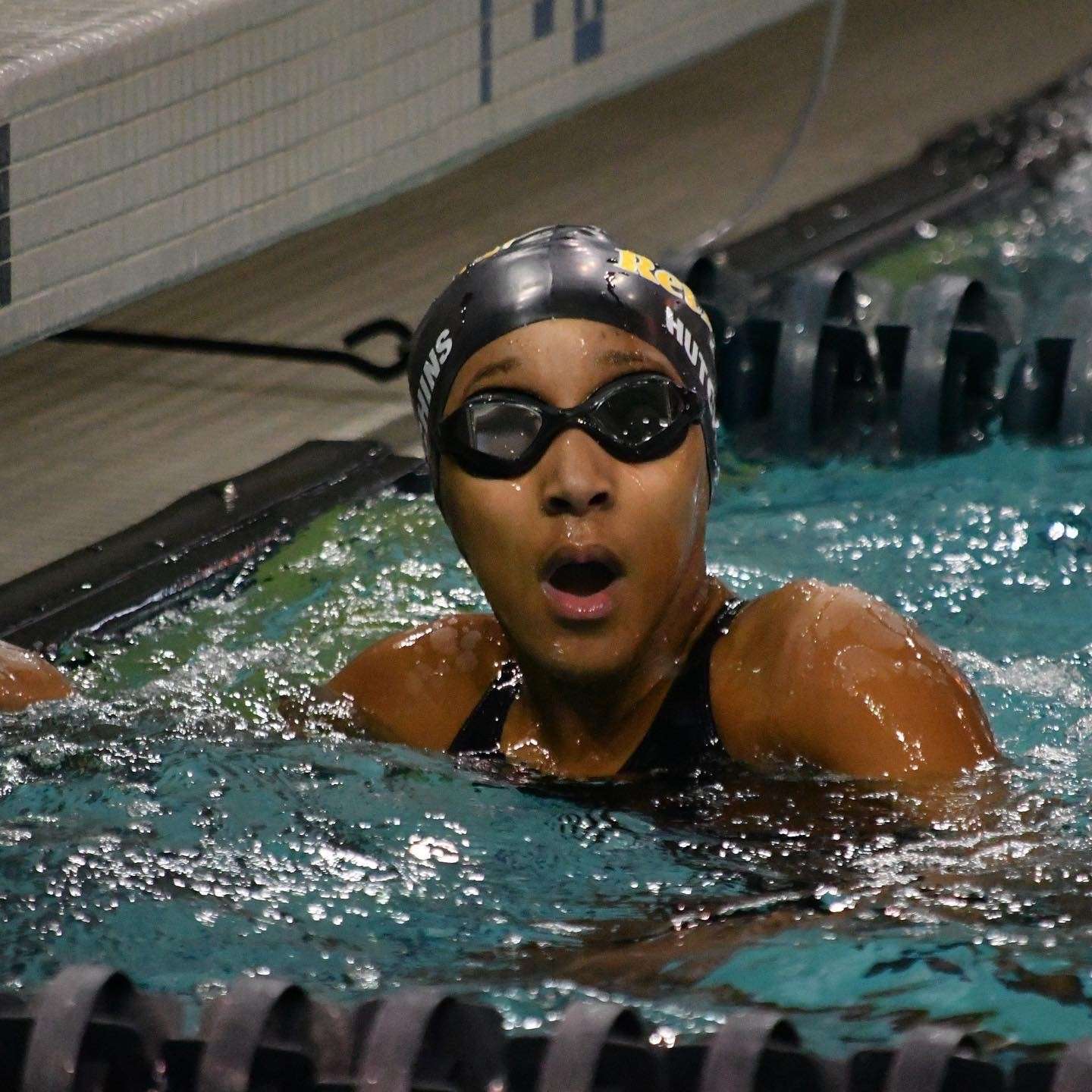 A Swimmer's Journey: The Importance of Community
Children are filled with promise. They are brimming with excitement, determination, fearlessness, and in many cases, wildly overconfident. I've yet to encounter a child who doesn't light up with joy at the sight of a water park. But, in the midst of this unbridled excitement, tragedy can occur. I can recall my daughter, Rachel Hutchins at six years old playing in less than three feet of water at a Disney World Resort. I turned my head for a moment and heard the gurgling sound that sends parents into a frenzy. Thankfully, we quickly pulled Rachel from the water without incident. Upon returning back to our home state of Maryland, we enrolled her in an intensive swim training class in our community. Fast forward to today and Rachel, now 13-years-old, is a decorated age group swimmer for the Retriever Aquatic Club, a level four team on the campus of the University of Maryland Baltimore County.
In 2017, USA Swimming released a report that found that 64 percent of children in the African American commutniy have limited or no swimming ability. Whether you live in the inner city, suburbs or rural areas of the country, water safety, like reading, is a life skill that serves your children well. Thanks in large part to Black Kids Swim, more Black children are choosing to become competitive swimmers.
People often ask what I attribute my daughter's success to. She has excellent coaches and trains six days a week. I also chalk it up to faith, community and a sense of community which began with a connection we forged with Noelle Singleton of Afroswimmers. While Simone Manuel's gold medal victory at the 2016 Olympics in Rio gave our children a role model, organizations like Black Kids Swim and Afroswimmers' grassroots advocacy created a network of swimmers, coaches, and parents that were interconnected by a sense of purpose and belonging. Water knows no color and advancements in the sport were long overdue.
Competitive swimming has opened up a world of opportunity for my daughter and her teammates. Maritza Correia McClendon, an icon for Team USA, not only helped refine my daughter's stroke, but her consistent encouragement has done a world of good for Rachel's confidence. Anthony Ervin's willingness to tell his story and train young athletes while letting them hold his 50-meter freestyle gold medal from the Rio games is the experience of a lifetime. Cullen Jones, Lia Neal, Natalie Hinds, and Giles Smith have all sown seeds of positivity into my daughter's life. Smith, coming off his gold medal performance in the 100-meter butterfly at the 2020 TYR Pro Series has been a true source of inspiration for Rachel and so many other Maryland swimmers of color. His references to the importance of education, community and nutrition are equally as important as tips on explosive breakouts and turns.
After a particularly long season, we brought Rachel to San Francisco, CA for a training trip with a specialist coach. This coaches motto of "work hard, stay humble" and her ability to maximize performance and while teaching tips to minimize the risk of injury resonated with my daughter has become the basis of her approach to the sport. Swimming is equally athletic and cerebral, and finding the right mentors for your age group swimmer is vital to their success.
Balancing school, practice, social activities, etc. can be particularly challenging. As parents, it's our responsibility to create an environment that fosters success in every phase of our child's lives. Naomy Grand'Pierre, the 2016 Olympian representing Haiti who swam collegiately for the University of Chicago has been an invaluable resource to our family. From tips on race strategy to developing a customized skin and hair care regimen for girls of color, Naomy is always willing to lend her voice to the next generation of swimmers. Her message to Rachel and others in the competitive swimming community is "understand your long-term goals and make sure your training aligns." Naomy added that "oftentimes I see young swimmers burnout or peak too young or destroy their shoulders from over-training."
Prior to the pandemic, Rachel competed at the 2020 Maryland Swimming Short Course Championship at Saint Mary's College in March. Rachel won seven medals, finished third overall in the 50-yard butterfly, and helped the Retriever Aquatic Club to a third-place overall finish. Additionally, Rachel was named the 2019 Short Course Swimmer of the Year (11-12 age group) for the Retrievers and helped lead the MD Metro team to a first-place finish at the 2019 National Black Heritage Championship Swim Meet in Cary, NC where she won two gold medals. The team was poised to defend their title before the 2020 meet was canceled. Rachel also won a gold medal in the 100 IM at the 2019 All-City Championship in Columbia, MD.
Recently, Rachel trained with NCAA champions Giles Smith, Katrina Konopka, and Marina Spadoni. In addition to her club team coaches, Rachel works with a private trainer on technique. Her mentor is 2004 Olympic Silver Medalist, Maritza Correia McClendon and she works out routinely with one of the top collegiate freshman swimmers in the northeast region, Makayla Ludwick from UMBC.
As parents, it's key that we focus on letting our children have fun. Everyone wants their son, daughter or grandchild to be the future of the US National Team or secure a scholarship from a top university, but we're better served allowing them to swim free of burden and simply enjoy the moment.
Gregory Hutchins is the Head of Talent Acquisition for The Cystic Fibrosis Foundation and a freelance sports writer from Elkridge, MD. Follow him on Facebook and Instagram @greg_hutch 
Sondra Hunt Photography can be found at SondraHuntPhotography.com