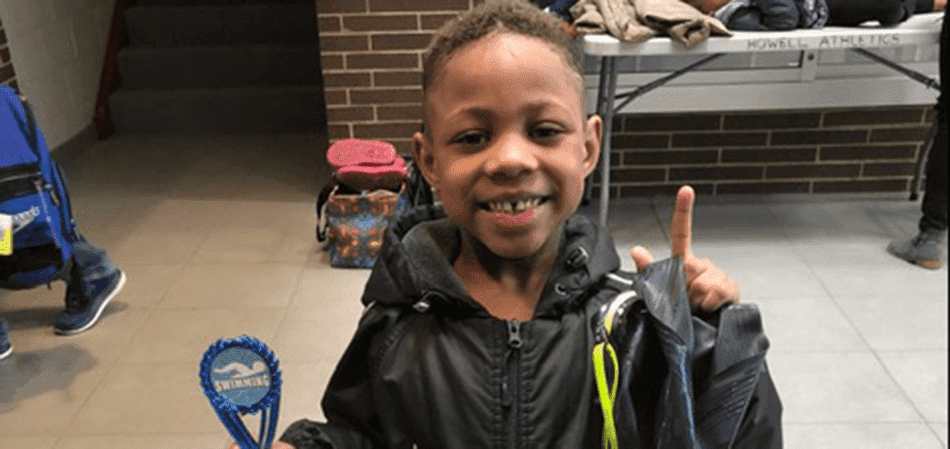 Meet Aaron "Baby Jaws" Tinsley-Bradford
Congratulations to Aaron "Baby Jaws" Tinsley-Bradford! Baby Jaws is only in his 2nd year of competing.  During the4th Annual TYR 8 and Under Finale BLAST hosted by South Lyon Aquatics of Michigan on March 23, 2019, Baby Jaws came away with the High Points Award for the 6 yr old & Under Division in the final short course meet.
He finished with 96 points and placed 1st in 4 of his 5 individual events:
100y free 1:36.52-1st place
25y back 22.78-1st place
25y free 19.50- 3rd place
25y fly 21.50- 1st place
50y free 44.00- 1st place
Aaron has worked hard and has earned his impressive time drops. His Coach, Jamal Roberts, instills a very strong work ethic into all of his swimmers. As a result, they can compete at a very high level.
Black Kids Swim is SO PROUD of Aaron "Baby Jaws" Tinsley! We will continue to expect great things from him both in and out of the pool!