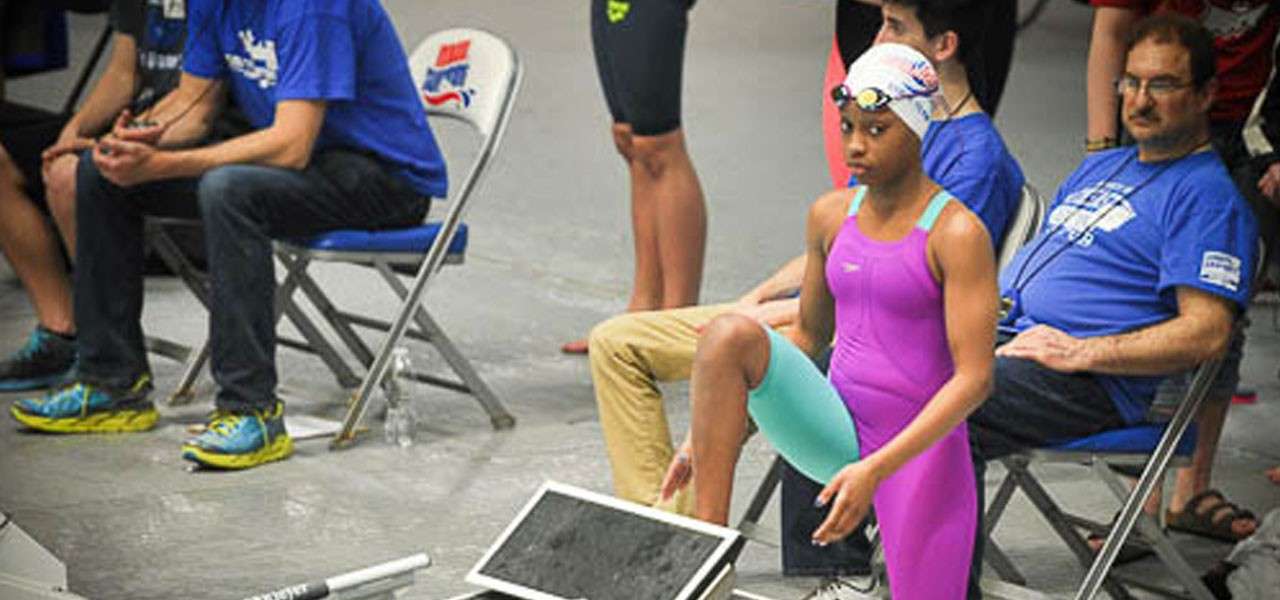 Meet Jourie Wilson: 5 time State Champion Swimmer
Meet Jourie Wilson a 12 year old swimmer for the Highland Hurricanes in Highland Indiana. Jourie began swimming competitively at the age of 4. Since then, she has won the Indiana State Championship FIVE TIMES. Jourie is listed among the top 16 swimmers in the United States in the 100 meter backstroke for girls aged 11-12. She also broke the state record for 50 yard backstroke and held many records for her club team; the Highland Hurricanes.
In 2016, Jourie participated in the historic National Black Heritage Swim Meet in North Carolina. She dominated the meet and was honored as the 11-12 girls high point winner.  Jourie Wilson is a stellar athlete and Black Kids Swim is SO PROUD of her.
Keep it up Jourie – together we can CHANGE THE TIDE!