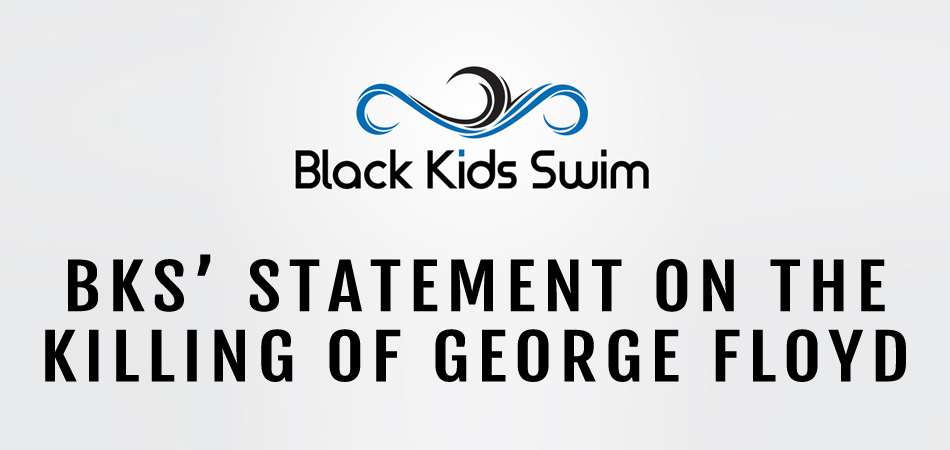 BKS' Statement on the Killing of George Floyd
OUR POSITION
Black Kids Swim's only priority is creating and protecting excellence in Black children.
We do this by fearlessly educating our children about the centuries long history of violence towards innocent African Americans, lovingly inspiring our children with infinite accounts of Black excellence, and tirelessly creating opportunities for our children to demonstrate their brilliance.
On May 25, 2020 a group of police officers killed George Floyd, in what has become an all too familiar trend of police violence against Black men, women and children.
As Black parents, we are responsible for our Black children and as such, the most revolutionary thing we can do in this moment is to continue educating, inspiring, and prioritizing them.
In the coming months, Black Kids Swim will share our activities to unify and strengthen the African diaspora through a love of swimming. We hope you will join us.
Freedom in unity,
Ebony Rosemond
Executive Director, Black Kids Swim
OUR ACTION PLAN
As proof of our commitment to action, we have developed the Black Kids Swim action plan. We are asking the BKS community to donate and support this plan. Recurring monthly donations of $10 to $20 a month make a huge difference and ensure our programs can continue.
BKS Action plan:
#1 – Fearlessly educate our children through articles published on the BKS website and shared through email newsletters. Fearlessly educate those swim teams and aquatics facilities serious about creating safe spaces for Black swimmers through consulting and advocacy.
#2 – Lovingly inspire our children through virtual events and positive content found on our YouTube channels and social media feeds.
#3 – Tirelessly create opportunities for our children to excel. Black Kids Swim's Tabono Competitive Swim Skills clinic is the only Afro-Cultural clinic that prepares elite Black swimmers. And the Summer Swim Team scholarship program places Black children on summer swim teams – an important bridge that takes children from learn to swim programs and prepares them for year round swimming programs.
Your recurring monthly donation ensures we can continue to create and protect excellence in Black children.