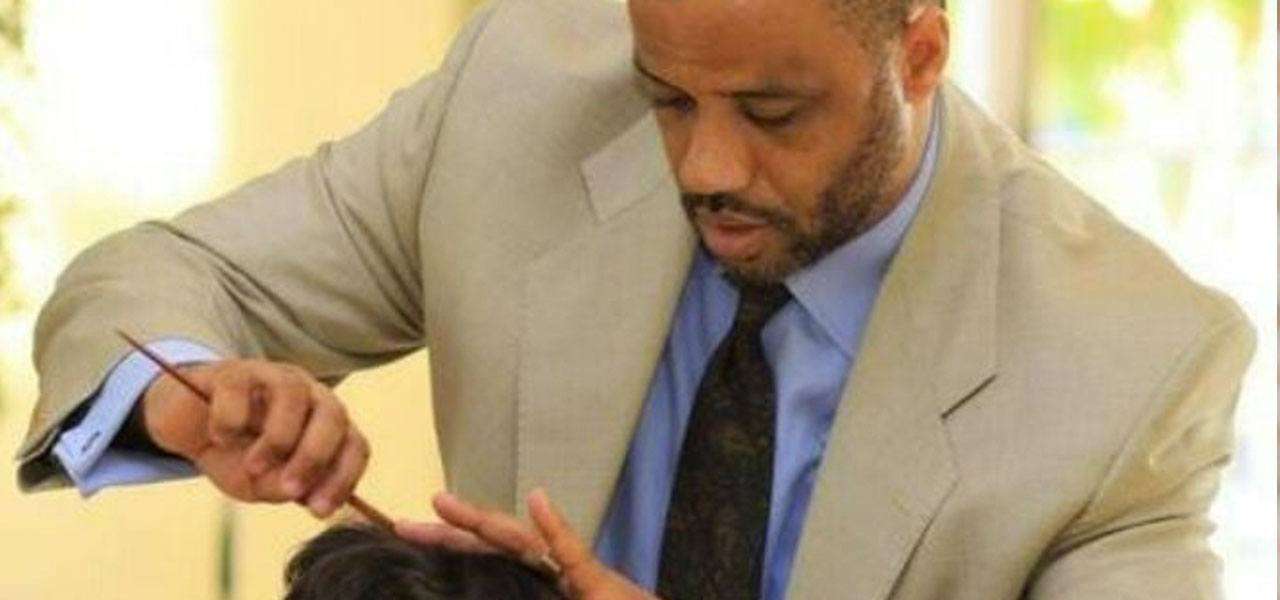 Avatar Salon Owner Bruce Johnson Talks Black Hair, Chlorine, and EBAN Shield
Bruce Johnson is a cosmetologist, salon owner, and consultant for several major hair care companies. He's also a proud swim dad! We asked him to try EBAN Shield and give us his honest feedback so we could continue improving the formula for our swimmers. We sat down with Bruce and he did not hold back!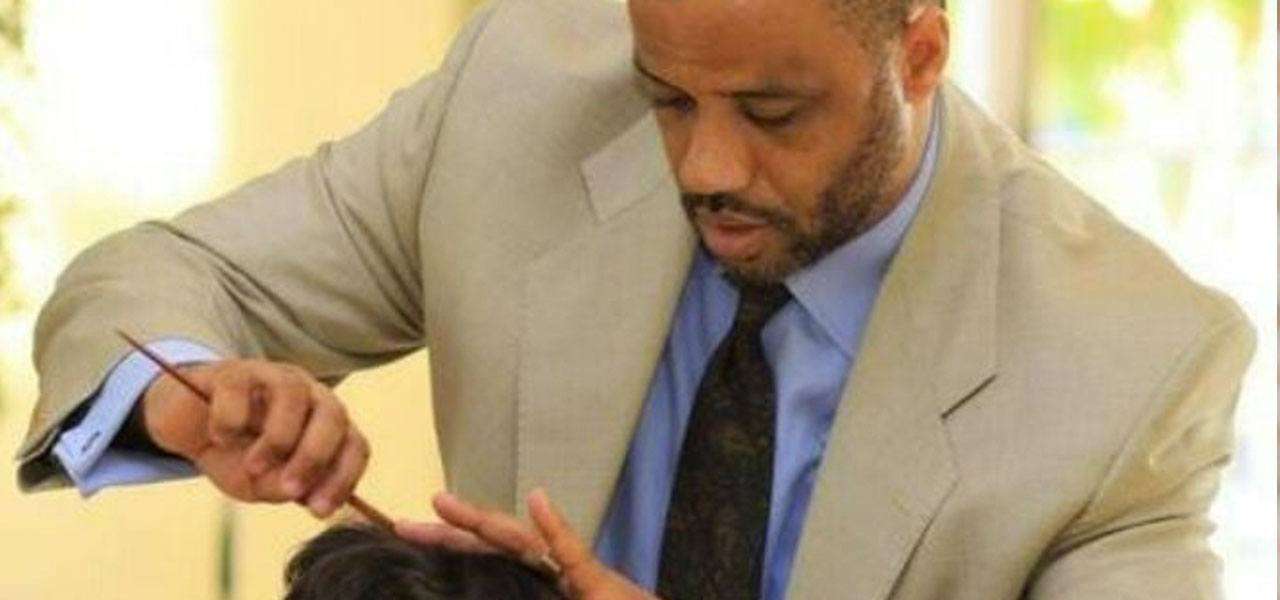 Bruce Johnson: I've been in this hair game for decades. And hair products for Black people have always revolved around grease. I've spent 30 years of my professional career trying to change the mindset that we need to grease our hair. The baby boomers will not let that grease go. And its clogged our pores, weighed our hair down, and created a mess. EBAN Shield opens up a whole other world. And I've always known this and I've fought with larger companies to develop something like this. EBAN Shield is pure moisture. You need moisture in hair products. Especially for African Americans. For years our hair was weighed down, it didn't move or bounce. But now I can run my hands through it, it bounces, it looks great. And this is for all hair types, textures 1 through 4. That's what's so magical about this product.
I work with L'Oreal, Paul Mitchell, Aveda, and Barry Fletcher products. I help some companies with the chemical process of creating products. With other companies, who mainly market to caucasians, I help them educate hair professionals and product sales people on how to safely use their products on Black hair. They create products without Black hair in mind, and I teach stylists and sales people how to safely use those products on Black hair. I'm involved with developing new products for Aveda, specifically a moisturizing line of products and a few conditioners and leave in conditioners. A lot of companies have mission statements that refer to 'all textures' or 'satisfying the world' with their products. But they're not thinking about the world as a whole when they create the products. So I come in and say 'listen, you're missing a whole market out there'. But EBAN is special because it was created with a very specific market in mind, Black hair that has been over processed – wether by chlorine, heat, relaxers, or color.
Black Kids Swim: How do you recognize chlorine damaged hair? Or, over processed hair?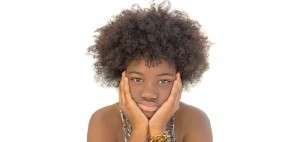 Bruce Johnson: The first sign is dryness. What I've found over the years is that dryness is a huge problem because it is very hard to rebuild moisture into hair once it has been damaged. The hair becomes over-processed as a result of chlorine. Chlorine acts like a bleach when it's in the hair. And for people who swim outside a lot like daily swimmers, kids in summer camps, or people on vacation; their hair takes on another color. The hair lightens up and that's because chlorine is like a bleach and the sun ignites it. Remember "Sun In"? People used to use it to make the highlights come out in their hair. And it was a leave-in product, so it stayed on the hair and the hair would continue to get lighter and lighter. My clients used to use it and their hair would be extremely dried out. That's exactly what chlorine does, and if it's not properly removed from the hair it will continue to bleach it – no matter what you do.
Hair damage puts our girls in a vulnerable state because they really don't feel like they're beautiful… I have seen a young girl's personality melt because they didn't feel beautiful. Because of hair damage.
BKS: What happens if you can't rebuild moisture into the hair? Is the only option to cut off your hair?
BJ: Pretty much. You can tell when the hair is damaged – some strands will be long and others will be short. It will look like someone took a curling iron to the hair that was too hot – just burned it out.
BKS: As a salon owner, how have you seen hair damage affect African Americans?
BJ: When you're talking about young girls, between age of 6 and 13, this is a very vital time in young girls lives. They are building their self esteem, and their courage and their backbone and identity. And most of the girls on swim teams are going to predominantly white schools and they're surrounded by girls with straighter hair textures and so they're not 'competing' in the hair game if they're hair is breaking off. They're faced with the daily reality that their hair does not look as healthy as all of the other girls around them. And I've dealt with that with my own daughters, they both swim. I've been faced with that and they've begged me to make their hair look like caucasian girls through straightening or blowdrying. And then their hair is dried out because they just don't have the hair texture for that.
Hair damage puts our girls in a vulnerable state because they really don't feel like they're beautiful and so you have situations where mothers cut their own hair off to match their daughter's hair. Just in solidarity and to show their daughters that they are beautiful and they can look good with short hair. There's so many times I have seen a young girl's personality melt because they didn't feel beautiful. Because of hair damage.
It does something to the Black family because, unfortunately, this isn't Wakanda. And we're always trying to fit in, trying to follow a standard, unfortunately, set by people who don't look like us. The positive thing is I am seeing more and more African American mothers going natural and staying natural so that their daughters will embrace their hair in its natural state, and that's such a magical tool. These kids can have a better self esteem because they see it at home and they see it when they go into their churches or other parts of their world and it brings out more positive energy. But I've seen chlorine hair damage destroy the back-bones of young black girls. I've spent hours in my salon teaching mothers how to take care of hair.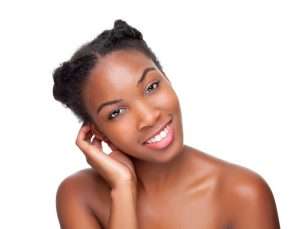 BKS: You've had EBAN Shield in your salon for about two months now, how is it working out?
BJ: I think it's a great product. I've been using it as a leave in conditioner. I use it in my daughters hair before she swims with the EBAN lycra cap, and it treats the hair – it moisturizes it. EBAN gives the hair excessive moisture before she enters the water and that is a magical thing because its almost like you're building up the hair with moisture before you go into the damaging chemicals. So, when you come out of the pool, it's easier to remove the chlorine with a chlorine removing shampoo. It just makes the work so much easier.
We used to spend a lot of time shampooing my daughter's hair after she swam because of the dryness. With EBAN it leaves the hair silky and moisturized, so when we go to shampoo it's an easier battle. The work is much easier. It's acting as a de-tangler, a pre-shampoo, and a pre-chlorine treatment. I'm all about increasing moisture in the hair – that's what's most important.
EBAN is a great de-tangler for tightly coiled (type 4) hair. It's really hard to get that hair apart. Sometimes we have to comb hair before we shampoo it because the hair becomes hard to separate after the water hits it because of the level of dryness in the hair. EBAN acts as a conditioning detangling treatment to the hair. I massage EBAN into the hair and then I start at the ends with a Denman brush or Vent brush and the hair detangles very easily. Start at the ends and work your way up to the root.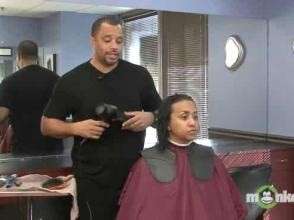 BKS: EBAN Shield was created for swimmers, but you seem to be using it on everyone.
BJ: Absolutely, EBAN is such a good moisturizer. I also use it like a hair lotion to protect the hair for any style. Whether I'm braiding or wearing it natural or blowing it out – it forms a bond with the hair and really protects it from the atmosphere and everything. I've just noticed that when I use EBAN as a leave-in for my customers, when they come back in the shop a week or so later just feels much better than before. It's light enough to use for roller sets, texture sets, blow outs, and any style – the hair still has body and it doesn't weigh the hair down. You can still touch the hair – I like to be able to run my fingers through hair and you can do that with EBAN.
EBAN is good for natural hair, chemically straightened hair, color treated hair, heat straightened hair and weaves. It forms a good protective barrier. I'm very satisfied with it.
I also work on a lot of weaves. And I know EBAN wasn't created especially for weaves but it works very well as a leave in for weaves. Weaves tangle very easily, especially if it comes into contact wth chlorine. The weave can tangle up almost like a dred lock. But using EBAN as a leave in or a pre-swim treatment, you're protecting the hair and the chlorine doesn't have the chance to dry the hair out. And if you have a weave and you go to blow dry it, you use a little bit of EBAN before you blow dry it and it 'silkins' the hair right out. Its not heavy on the hair. Its not weighing it down. I know that wasn't your intention when you created this product but its working. And there are a lot of women with weaves out there.
EBAN is good for natural hair, chemically straightened hair, color treated hair, heat straightened hair and weaves. It forms a good protective barrier I'm very satisfied with it.
The product is new so we're still figuring out all that it can do, what all of its uses will be. But from what I've seen, from what I've studied, this product does a magnificent job it does what it was created to do.
Bruce Johnson is the owner of Avatar Salon in Silver Spring Maryland.