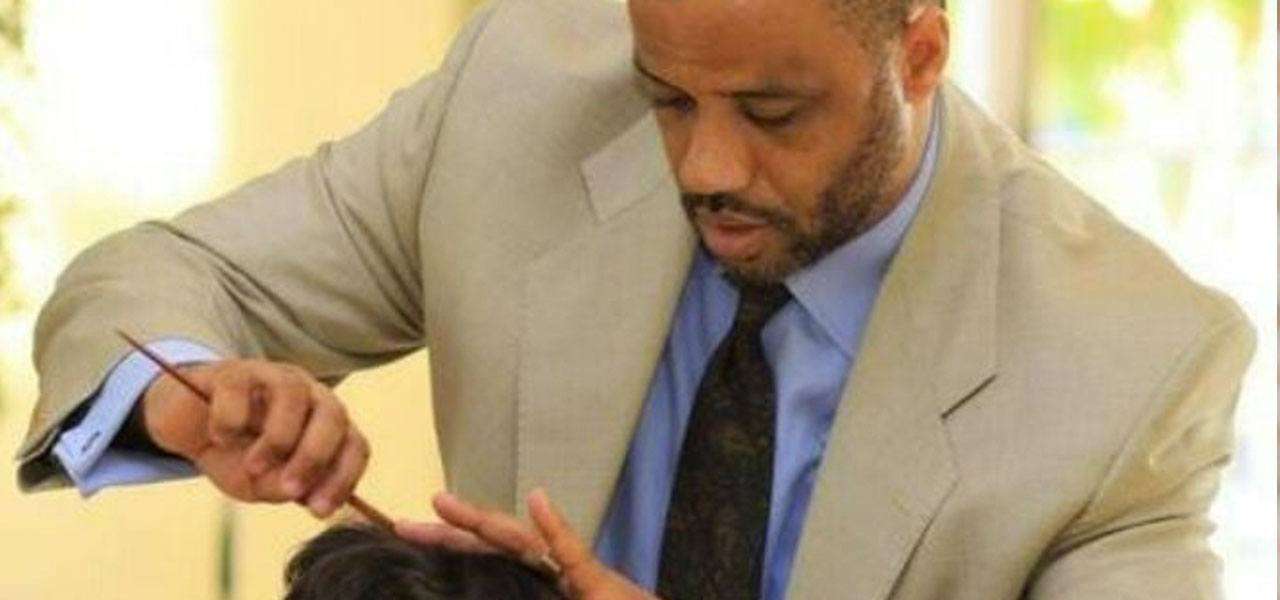 More hair care advice for black swimmers from Bruce Johnson

Bruce Johnson is a cosmetologist and the owner of Avatar Salon and Wellness Spa in Silver Spring Maryland. Black Kids Swim previously interviewed Bruce about the dangers of chlorine. His advice was so appreciated we decided to bring him back! Below, Bruce continues providing excellent hair care advice for black swimmers and gives us his recommended list of hair care products for African American swimmers as well as some hair style tips. Enjoy!
In your opinion, what is better for African American swimmers? Natural or permed hair? And why?
[emaillocker]
Natural hair. And I say this because perms and other forms of chemical processing break down the sulfur bonds in the hair. Breaking down the bonds is what makes the hair straight. So when the hair is permed or colored it is weaker than its natural state. When we further bombard the hair with chlorine and dryness the hair is more susceptible to damage. And many people don't realize that extremely curly or textured hair is already fragile and vulnerable to breakage. Extremely straight hair and extremely curly hair are naturally weak types of hair.
Washing the hair almost every day is time consuming! Do you have any style tips to help families?
Cornrows or individual braids with only your natural hair (no extensions) are always good because that allows you to wash out the chlorine without having to re-do the style every day. Be sure to fasten the braid with a band that will not catch on the hair and cause breakage. I recommend braids over two strand twists because twists can easily lock up and become dreadlocks. Also moisturize the hair daily with a light creme or oil. Something that will replenish the moisture without weighing the hair down. Products with jojoba oil are always good.
My favorite Products:
I can't stress it enough – we have to remove the chlorine from the hair. To do this I recommend using clarifying shampoos. Aveda Sun Care and Paul Mitchell Shampoo Three remove chlorine without overly drying out the hair.
Always follow a clarifying shampoo with a moisturizing shampoo. It's all about keeping the hair from drying out and breaking. I prefer Aveda Dry Remedy and KeraCare's Hydrating Shampoo.
Return moisture to the hair with a moisturizing conditioner like – Aveda Dry Remedy, Nexus Humectris, or KeraCare Humecto.
On a daily basis use an oil or creme moisturizer that will keep your hair moisturized without weighing it down like Aveda's Dry Remedy oil or KeraCare's conditioning creme.
[/emaillocker]