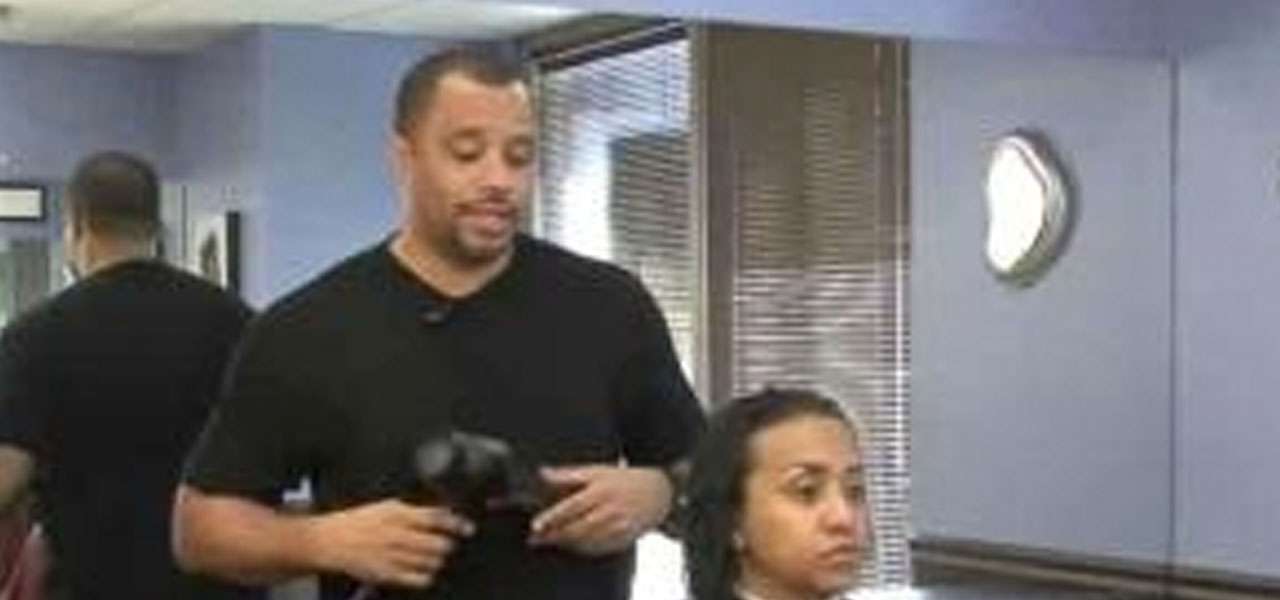 Bruce Johnson of Avatar Salon Talks Chlorine and Black Swimmers Hair
Bruce Johnson has been in the hair care industry for over 20 years. He is a licensed cosmetologist
and the owner of Avatar Salon and Wellness Spa in Silver Spring. The salon opened 18 years ago and has catered to notables such as Secretary of State Condaleeza Rice, Valerie Jarrett (President Obama's senior advisor), Aretha Franklin and many more. He is experienced in both natural and chemically treated hair. As a parent of two African American children who swim, we knew he'd be a perfect resource for Black Kids Swim readers who want to know how to care for Black swimmers' hair.
BKS: Thanks for talking to BKS Bruce!
BJ: Happy to do it. There is a major need for this website. Hair care for African American swimmers needs to be addressed, especially swimmers who are in the pool every day. I'm seeing a lot of parents ignore what chlorine is doing to their children's hair and this is a great way to get them the information they need. This is really important especially for African American kids and kids with textured hair  who want to be in this sport. They shouldn't have to sacrifice the health of their hair and their physical appearance.  African Americans who swim every day or on a regular basis have special hair care needs.
BKS: What causes the most damage to swimmers' hair?
BJ: Chlorine. Chlorine is seriously damaging to our hair. It leads to hair loss at the temples where the hair is very fragile. I've even seen bald spots on young children and just all around unhealthy hair. All parents need to aggressively address how chlorine affects our children's hair.
[pullquote align="right" class="" link="" color="#066cb2″ size="20″]All parents need to aggressively address how chlorine affects our children's hair.[/pullquote]
BKS: So, what do you focus on when caring for your children's hair?
BJ: It is very important to remove all of the chlorine from Black swimmers' hair every time we go swimming.  Washing the hair once a week is not enough.  If your child swims every day you have to wash their hair every day.  And there are several shampoos on the market that are specifically designed to remove chlorine from hair – a clarifying shampoo. However, these shampoos can be very drying and damaging to African American or textured hair especially when used on a daily or regular basis. The hair suffers because both chlorine and shampoo remove moisture – especially with African American or textured hair. So I always follow up with a moisturizing shampoo. And then a moisturizing conditioner after that.
BKS: Other than chlorine, what else can damage the hair?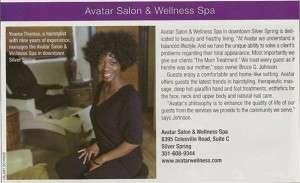 BJ: A lot of children swim on a daily basis during the summer. So, in the summer months the hair is exposed to chlorine, salt water and the sun. And all of these dry out the hair. And when chlorine is left in the hair and the hair is exposed to the sun you are essentially bleaching the hair.  For African American children who swim every day it is important to wash all of the chlorine out and follow up with a good moisturizing shampoo and a moisturizing conditioner.
BKS: Can you suggest a hair regimen for our swimmers?
BJ: 1. Always keep the hair moisturized. Use a light oil or creme moisturizer on a daily basis.
2. Wear a swim cap
3. Wash your hair with a clarifying shampoo every time you are exposed to chlorine and follow up immediately with a moisturizing shampoo, moisturizing conditioner and finish up with a leave in conditioner.
You can find Bruce at the Avatar Salon and Wellness Spa in Silver Spring
8395 Colesville Rd, Silver Spring, MD 20910
(301) 608-9344