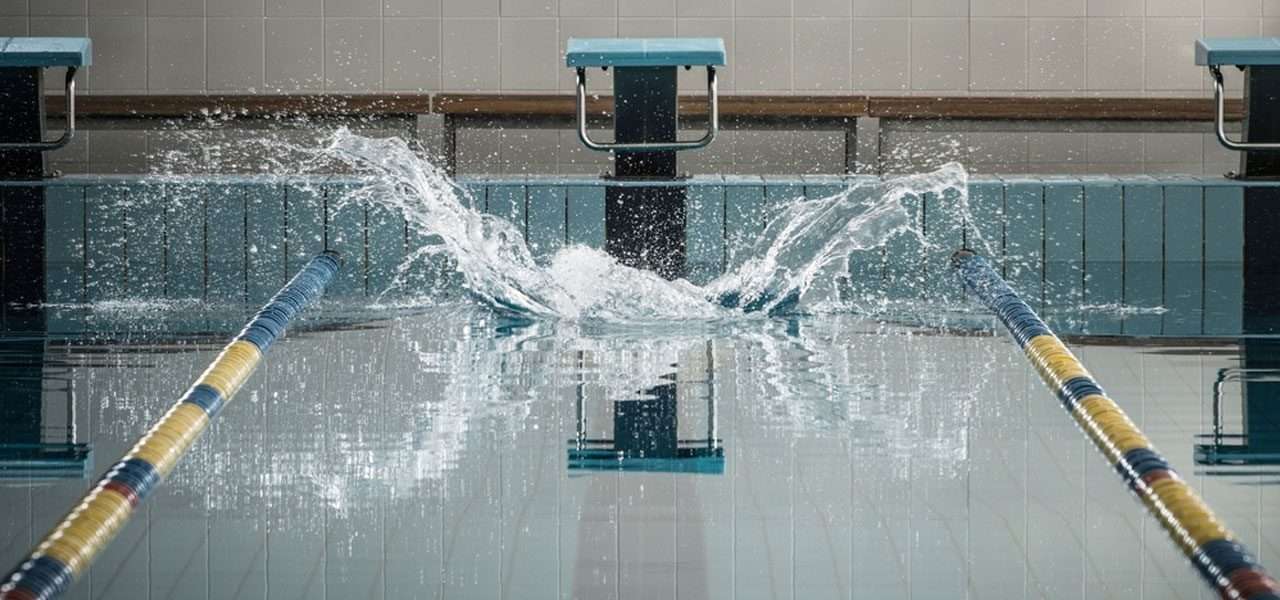 A Father Faces His Fear of the Water
Malcolm Reeves is Executive Pastor of Woodstream Church in Prince George's County Maryland. He is a husband and father of 3. He is also the only one in his family (excluding his one-year-old son) who cannot swim.
Malcolm opened up to Black Kids Swim about his childhood and the opinions of his family that led him to develop a fear of the water. During our conversation what stood out to me was not the fear that he and his parents had of the water – but rather his determination to overcome it. Malcolm is committed to learning how to swim as a part of being a role model for his children and his community. Our hope is that Malcolm's story will inspire other adults to face their fears, develop swim techniques, and jump into the deep end.
Black Kids Swim: Did you learn to swim as a young child?
Malcolm Reeves: No. My parents were afraid of the water and their fear was passed down to me. They weren't comfortable with me being in the water because they were not comfortable in the water. I know that they were afraid of the water, so they were concerned about what could happen to me based on their own fear. They never spoke directly about drowning but they had a real fear of the water.
BKS: Can you share a specific memory from your childhood that led you to be uncomfortable in the water?
MR: I remember one day my mother picking me up from summer camp. I was about 9 years old and I was telling her about my day which included water activities. I told her about how I dove off of the diving board into the water and that concerned her, especially since I had not had swimming lessons. That was another opportunity for her to reveal that she had a fear of the water. She asked that I just be careful since I was not a trained swimmer. That story remains with me today in terms of how I ended up not being a comfortable swimmer today.
BKS: Jarvis DeBerry of NOLA.com recently wrote an article about historical events in Louisiana and Mississippi that contributed to African Americans having a fear of the water or simply not learning how to swim.  DeBerry writes that in the 1930s and 1940s black swimmers were not allowed to swim in many public pools and chose instead to swim in unsafe canals and dangerous parts of the Mississippi River – where many children drowned. Were your parents prevented from accessing pools due to segregation? Do you think this contributed to your family's fear of the water and their concern for you?
MR: My mother grew up in Crosby Mississippi and I grew up in Jackson Mississippi. My parents fear is attributed to an overall family concern. They were afraid of the water, they were not exposed to the water. My parents lived about 2 hours away from the coast so I'm not sure if that really impacted them. They didn't talk about access to public pools. Swimming was just not a priority.  My dad was the youngest of 13 children – so swimming just didn't surface to the top as much as education and preparation for life did.  Swimming was just not emphasized. So, because of that they never got comfortable with the water and they had fears that became engrained within the family.
BKS: You've talked about your family's comfort level with water. For you, how do you feel when you're at the pool or the beach?
MR: I feel probably more comfortable than I should. I do like the water,  I like water activities. I've gotten into the water. My greatest discomfort with water is when I'm not able to stop and touch the bottom. Not having full control because you're not able to walk at a certain depth is scary. But those fears can be overcome with consistency and training. There are various things in life that you are uncomfortable with but once you have enough exposure to it you can get ahead of that.
BKS: If a parent can't swim there is an 87% chance that their child can't swim. What are you doing to ensure your children develop swimming skills.
MR: It was important to my wife and I that our two oldest children learn how to swim. As soon as
they were able to, around one-year-old, my wife and I got them involved with swimming because I didn't want them to experience the same feelings that I have with water sports and water activities.  I definitely feel there's some more learning for me to do and I'm ready to do that. Especially now having a son that I hope will enjoy the water as much as I do.  My wife is a fish, she has excellent swimming skills. So its just my 1-year-old son and myself that need to strengthen our swimming skills. At this point I'm the one who needs to go and get some additional training so I can build my confidence in water that is taller than me. I hope that my son not only enjoys swimming but can look to his dad as an example of safe swimming and enjoyable swimming. My daughters have taken several Red Cross approved swimming lessons. They are comfortable in the water because they have demonstrated the skills that were taught in the classes and now they can enjoy the activity while also having the safety mechanism in place  to do the activity. They've mastered water safety skills.
BKS: Since your daughters are developing water safety skills, have you thought about placing them into competitive swimming?
MR: They have not expressed an interest in competitive swimming. They enjoy swimming casually on vacation in pools and with friends.
BKS: I took a class with women between the ages of 45 – 60. These women started taking swim classes  around the age of 40. I noticed that they would swim a few strokes and then panic to the point that they needed assistance from the instructor. So, we talked about what would make someone who seems to be doing OK to all of a sudden panic. They were still in the same depth, in the same pool they still knew the swim technique that they'd been doing for the last 10 seconds. Why then would something mental effect what they were doing physically?
MR: It's the transition from focusing on what you're doing to actually thinking about your fear of the fact that you are in 8 to 12 feet of water. It's like walking across a tight rope 30,000 feet in the air. If you don't look down you'll feel more comfortable walking across. It's the same with driving across the Bay Bridge – you're fine until you look at the water and you start thinking 'what would happen if I went over the edge' and that causes people to feel uncomfortable driving across. So its the transition from focusing on the swimming motion to 'wait a minute I'm in 12 feet' and 'wait a minute I used to fear this so now I'm panicking.'
BKS: In addition to fear – do you think there are any superstitions or cultural things that keep African Americans from swimming?
[pullquote align="right" class="" link="" color="#066cb2″ size="20″]My son has an adventurous side so he'll be jumping into the water soon and I need to be able to go behind him if I need to! [/pullquote]
MR: I don't think so. I think, from an African American standpoint,  it's a matter of what the priorities are. And I think once we stop and think about ensuring that our children, as well as ourselves, are prepared for life,  we can focus on equipping our children with skills: music, foreign language, the Bible, Boy Scouts and Girl Scouts, and swimming. These all give our children skills that they should have to get a good start in life. So I can't think of anything cultural other than the reality that developing swim skills just hasn't been a priority on a large scale. But it should be. It really should be. We, as a community, need to sit down and think about what the suite of activities are that can ensure the success of our children.
BKS: It's interesting that you say that! BKS mission is "To provide access to an increased range of opportunities for Black children by encouraging the development of proficient swim techniques." If Black children can't swim then there's a whole world of experiences and opportunities that they don't have access to. BKS wants for our kids to develop swimming skills and techniques so they can have the opportunity to work as lifeguards during the summers because those jobs pay more. And as adults, jobs like Director of Aquatics for a parks and recreation department are fun and lucrative, but if you lack swimming experience those jobs aren't available to you.
MR: I agree. In addition to survival – confidence in your swimming skills can impact their doing anything. Like, going on  a dinner cruise. Having confidence that if something happens you have the ability to save yourself and maybe others.
BKS: How have swimming skills benefitted your daughters?
MR: When my 7 year old daughter was 4 or 5 she got saved in terms of her spiritual salvation. Baptism by water was a part of that. It took us 6 months to convince her that it would be OK – and that she would just be under water for  a second in water shallow enough that she could stand in it. So, to see my daughter who was, at one point, scared of being dipped in the water for one second to be able to jump off of a diving board into 13 feet of water and swim to the edge was just remarkable to me and I'm just so proud of her for doing that. So my wife and daughters are squared away and my 1-year-old son is on his way so I just need to make time in my schedule to get more confidence so I can engage in activities with him. My son has an adventurous side so he'll be jumping into the water soon and I need to be able to go behind him if I need to!
After we concluded interview, Malcolm shared his thoughts on Black Kids Swim:
MR: I'm glad you are doing this. It's a good thing because this is a gap in the African American community as a whole. I'm so glad you are taking the time to do this and calling attention to this so that more people can take advantage of  the benefits of swimming.
We appreciate you Malcolm for sharing your story. We look forward to seeing you in the pool!