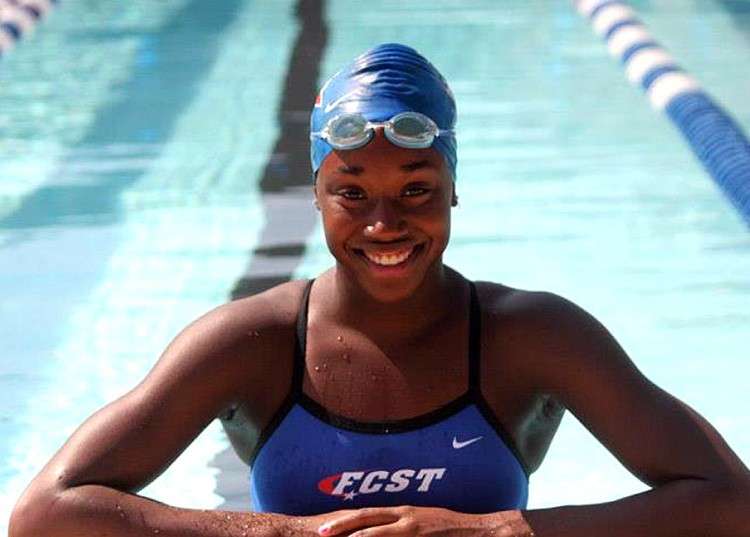 Simone and Mehdy Win at FINA World Championships
Olympic Gold Medalist Simone Manuel and Olympic Silver Medalist Mehdy Metella of France are turning in excellent performances at this weeks FINA World Championships in Budapest, Hungary.
On Day one, Simone won Gold with three teammates in the 100 free relay. She swam anchor and had the fastest time of 52.14. She later helped team USA's mixed medley team win Gold again swimming the 100 free in 52.17.
Remember, Simone won Gold in the 2016 Olympics in the 100 free with a time of 52.70 – so she is definitely getting faster.
Simone swam the individual 100 free semifinals in 52.69. Be sure to watch her in the finals Friday July 28 where she will try to beat Sarah Sjostrom from Sweden who finished just ahead of Simone with 52.44.
Mehdy, as a part of France's 4×100 relay, won an Olympic silver medal in the 2016 Olympics. He also came in 6th in the 100 fly finals.
During this weeks FINA World Championships  Mehdy came in third in the men's 100 free with a time of 47.89 – right behind Nathan Adrrien who out touched Mehdy finishing in 47.87.
Don't miss Mehdy in the 50 free and 100 fly on July 28.
Congrats to Simone Manuel and Mehdy Metella for fantastic swims in Budapest this week. We're cheering for you!!