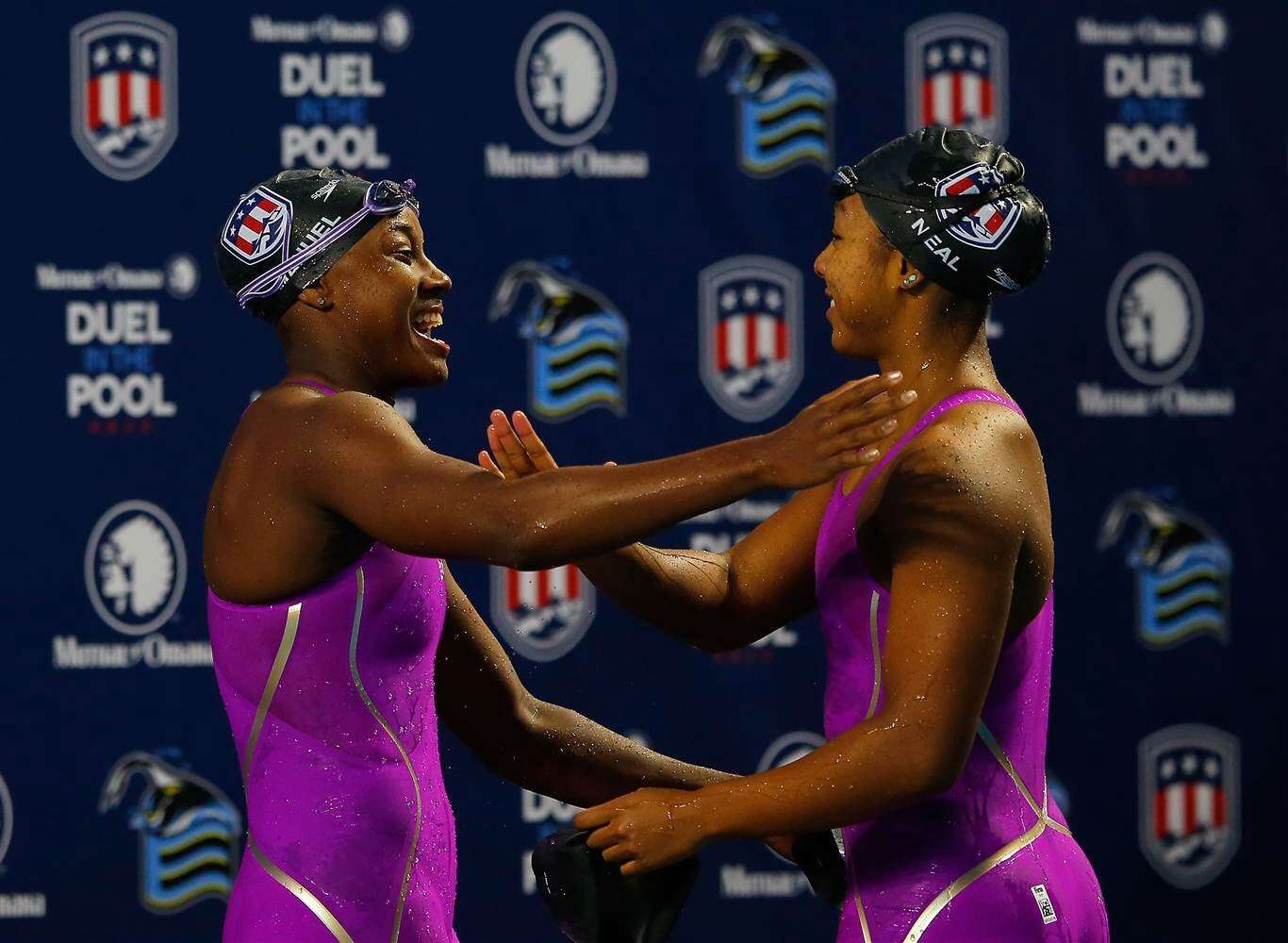 Simone Manuel and Lia Neal win again!
Simone Manuel won first place in the 50 freestyle at last weekend's U.S. Swimming Nationals. The competition, held in Indianapolis IN in a 50 meter pool, also serves as trials for World Championships to be held in Budapest later this month.  Simone's win with a time of 24.27 (the third fastest 50 free time of 2017), earned the Olypic gold medalist a spot on Team USA for the upcoming international meet in Budapest.
In addition to the 50 freestyle, Simone will also swim the 100 free, 4×100 freestyle relay, and 4×200 freestyle relay.
Simone will be joined by fellow Olympic medalist and Stanford University teammate Lia Neal. Lia will swim the 4×100 freestyle relay.
Team USA will consist of just 24 men and 21 women for this months World Championships in Budapest.
---