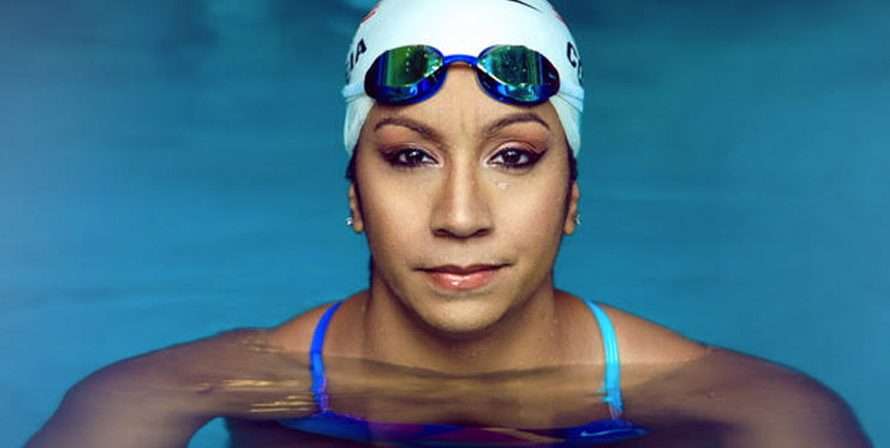 Meet Maritza McClendon: An Inspiration To Black Swimmers
Determination and perseverance are two distinct qualities that describe Maritza McClendon not only as a swimmer but as a human being.
Despite the naysayers and critics, Maritza McClendon was destined to come out on top as a competitive swimmer and make history as the first African American woman to make the U.S. Olympic Swim Team and medal in 2004.
Now she is using her story to inspire young Black swimmers all over the world.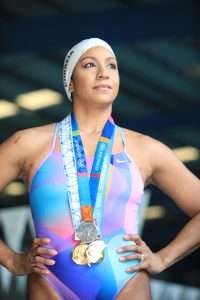 Photo: Maritza McClendon
Maritza McClendon: First Black woman to win an Olympic medal for swimming
The Olympic medalist began her swim career at seven years old when her doctor suggested that she pursue the sport as a medical remedy for her severe scoliosis. Since then, Maritza McClendon has broken down barriers for Black swimmers everywhere by becoming the first African American female to break an individual American record in 2002 and a World Record in the sport, along with many other accolades.
The legendary swimmer advises all young swimmers who want to make a lasting impact on the swimming world to never give up and never let anyone deter them from their dreams.
"If somebody has a goal to do something, be someone, make an impact, or something incredible, don't let other people tell you that you can't do that," McClendon said. "I think everybody faces those challenges. For anybody who becomes great, you're going to have your ups and downs. You just have to make sure that you're able to pick yourself back up. Learn from the mishaps or the not so great opportunities and build on that."
"So it's really about never giving up and not letting other people tell you you can't do something," she added.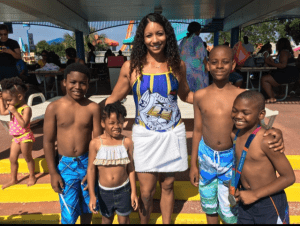 Photo: Maritza McClendon
Maritza McClendon will join Black Kids Swim to address the Black swim community during a virtual chat session on Wednesday, May 20th at 1:00 p.m. EST. She will talk about her experiences as a Black swimmer dealing with disappointment, resiliency (especially during the pandemic), pressure from swim parents, criticism from the media and more. She will also talk about her current work advocating for the importance of water safety and healthy living among minorities in various communities.
Be sure to check out her interview with Black Kids Swim on Facebook Live!