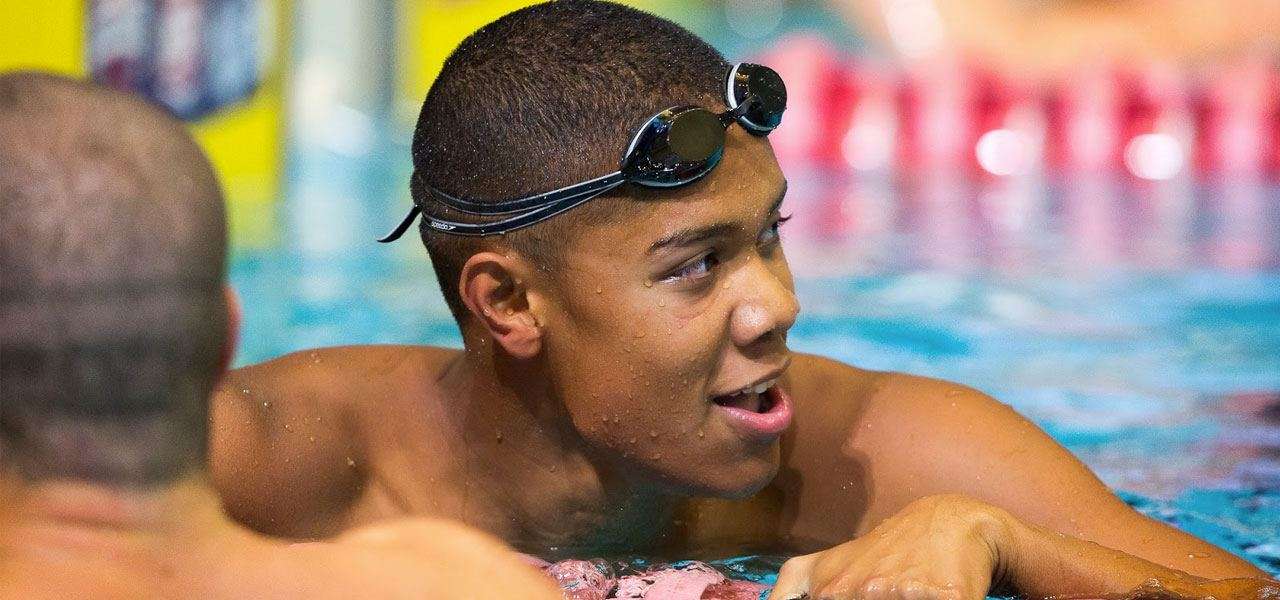 Black Kids Swim Olympic Countdown – Justin Lynch
We are less than two weeks away from the swimming events of the 2016 Olympics in Rio. This year three African Americans have earned spots on the U.S. Olypmic swim team; and for the first time in history there are two African American women on the team. The Black Kids Swim community is inspired by their performance in and out of the pool. More importantly, we hope that their accomplishments will motivate young swimmers to strive for excellence. For the Black Kids Swim Olympic Countdown, we will highlight those swimmers we hope to see in the 2020 games and offer insight into what it really takes to be an Olympian.
Our first pick for the 2020 U.S. Olympic Swim team is Justin Lynch for the 100 and 200 meter butterfly.
At the age of 17 Justin Lynch broke Michael Phelp's  records in the 100 meter fly. Now a Business major at University of California, Berkley, Justin is still making waves. He qualified for the U.S. Olympic trials in 2012 and 2016. At the 2012 trials, Lynch swam the 100 meter butterfly and finished 18th overall. In 2016, Lynch advanced to the semifinals in the 200 meter butterfly.
[pullquote align="full" cite="" link="" color="" class="" size=""]"I think it would be cool to break down those barriers. Cullen Jones already got that started, but if I could help bring other minorities into the sport, that would be great" – Justin Lynch[/pullquote]
Lynch is a member of USA Swimming's National Junior Team and an amazing swimmer. We are SO PROUD of Justin and hope to see him in the 2020 games in Tokyo.
#2020Olympian #TokyoHereWeCome