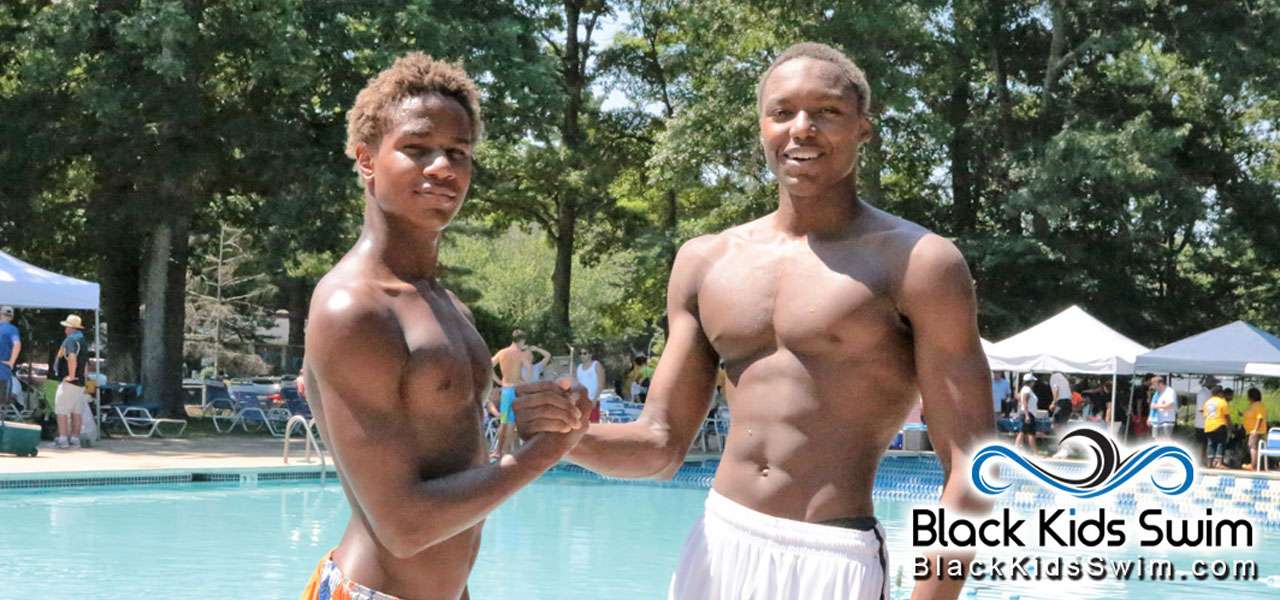 Black Kids Swim Olympic Countdown – Ryan and Sterling
The 2016 Olympics are already making history. This year three African Americans have earned spots on the U.S. Olypmic swim team; and for the first time in history there are two African American women on the team. In day six of the Black Kids Swim Olympic Countdown, we will highlight two record breaking swimmers we hope to see in the 2020 games. 
Our next two picks for the 2020 U.S. Olympic Swim team are Ryan Mathis and Sterling G. Smith. Ryan and Sterling hold team and league records in multiple events – and they're just getting started. Ryan Mathis, 14, Of Kingfish Swim Club broke several team and league records during the summer swim season in the 50 fly, 50 breast, and 50 back. He also has some of the league's top times in the 50 free and 100 IM. Ryan is successful in and out of the pool and recently graduated with honors from Holy Trinity Episcopal Day School in Bowie MD.
Sterling G. Smith, 17, of Theresa Banks Swim Club also spent the summer breaking records. He holds the Prince-Mont Swim league records in the 50 fly and 50 breast. Sterling also earned some of the league's top times in the 100 free and 50 fly. To top it off, he also swims the breast as part of the record breaking mens 15 – 18 200 medley relay team along with Sean Barbour, Kevin Young, and Raekwon Martin. This fall, Sterling will begin his senior year at DeMatha Catholic High School. We look forward to watching Sterling's swim career.
In the Prince-Mont Swim league the Kingfish-Theresa Banks rivalry is well known. The dual meet
between the two majority African American teams is arguably the most exciting event the A division has to offer. While Ryan and Sterling are fierce competitors in the pool – it's all love once the meets conclude. Black Kids Swim is so proud of their performance in the pool, the classroom, and on deck. Keep it up guys – we'll see you in Tokyo!
#2020Olympians #TokyoHereWeCome