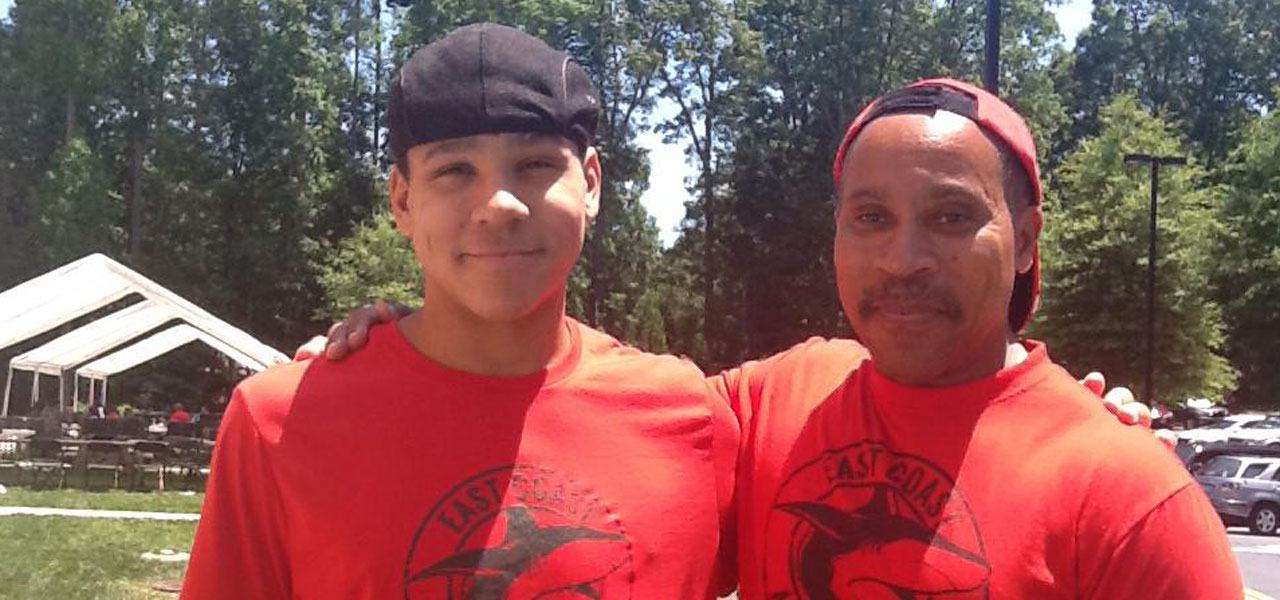 Black Kids Swim Olympic Countdown – Cason Wilburn
The 2016 Olympics are already making history. This year three African Americans have earned spots on the U.S. Olypmic swim team; and for the first time in history there are two African American women on the team. In day three of the Black Kids Swim Olympic Countdown, we will highlight another swimmer we hope to see in the 2020 games. 
Our second pick for the 2020 U.S. Olympic Swim team is Cason Wilburn for the 50, 100 and 200 meter freestyle. And the 100 meter butterfly
Cason Wilburn is 15 years old and swims with East Coast Aquatics (ECAT Swimming) in Virginia Beach, VA. Cason began breaking records in the pool at the age of 10 and hasn't stopped since. He's earned AAAA times in 8 events and broken many state, league and meet records. USA Swimming establishes time standards in order to help swimmers achieve goals and to give them an idea of how their times compare to other swimmers in their age group. Time standards begin with a 'B' ranking and go all the way up to 'AAAA.' If a swimmer earns a 'B' time in an event they are likely swimming in the top 52% of their age group for that event, a 'AAAA' time means you are swimming in the top 1.09% of swimmers in that age group for that event. Simply put – Cason's super fast.
Cason regularly swims in the National Black Heritage Championship Meet in North Carolina (NBHCSM). This annual meet brings swimmers from around the country every Memorial Day weekend to showcase and encourage African Americans in compeitive swimming. This important meet sets the foundation for many elite Black swimmers. During one NBHCSM, Cason had the opportunity to race world famous swimmer Sabir Muhammad in an exhibition race. Of the experience, Cason said "I want to be just like him so it was really interesting. I got killed, of course, but it was really fun."
His times have earned him a place on the Virginia Swimming All-star Team as well as admission to the Eastern Zone Camp.
In addition to his many achievements in the pool, Cason excels in school and is on the honor roll. He also plays the violin. We are SO PROUD of Cason Wilburn and look forward to seeing him swim in the 2020 Olympics!
#2020Olympian #TokyoHereWeCome