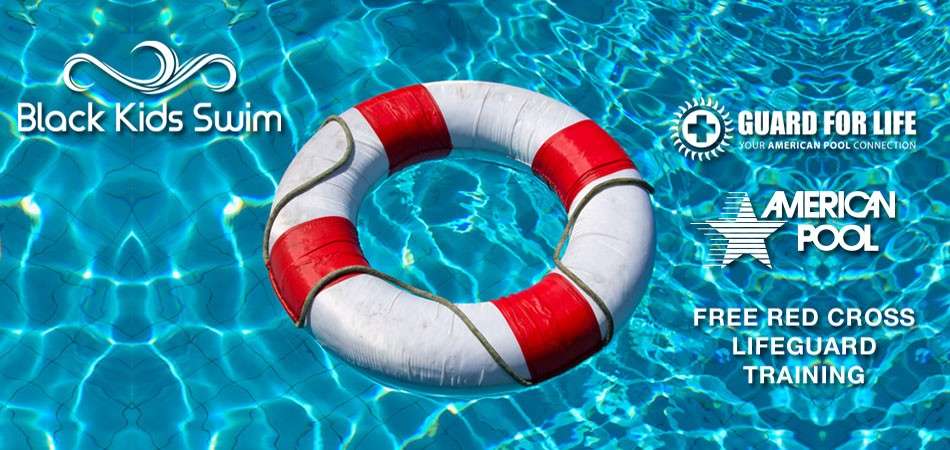 Free Red Cross Lifeguard Training by American Pool
Summer break is almost here, and everyone is looking for the perfect summer job.  Why not spend the summer by the pool as a lifeguard and pool operator?  Black Kids Swim has partnered with American Pool to offer free Red Cross Lifeguard Training and Pool Operator Training.  American Pool is now hiring Lifeguards, Pool Managers, Front Desk Attendants and Supervisors across the United States, and this is the perfect time to get prepared for summer employment.
American Pool trains, hires, and manages life guards and pool staff for private pools all across the
United States.  Through American Pool's Guard For Life program, they are now offering free Red Cross Lifeguard Training, a $350 value.  For those working for American Pool, you will receive priority class placement.  If you would like to receive the training and certification in order to work at a different pool – that is OK.  However, you will be offered a place in a training class as space becomes available.  Additionally, American Pool is offering pool operator training for free, a $250 value.
Lifeguards employed by American Pool are paid the local minimum wage or a minimum of $9 per hour.  Black Kids Swim highly recommends you also complete the Pool Operator training as this will increase your payment rate.
Working as a life guard is a great way to gain employment experience, learn life saving skills, and earn money for college savings.  American Pool offers the added benefit of working in or near your own community with people you know.
Visit American Pool's Guard for Life website to APPLY TODAY!