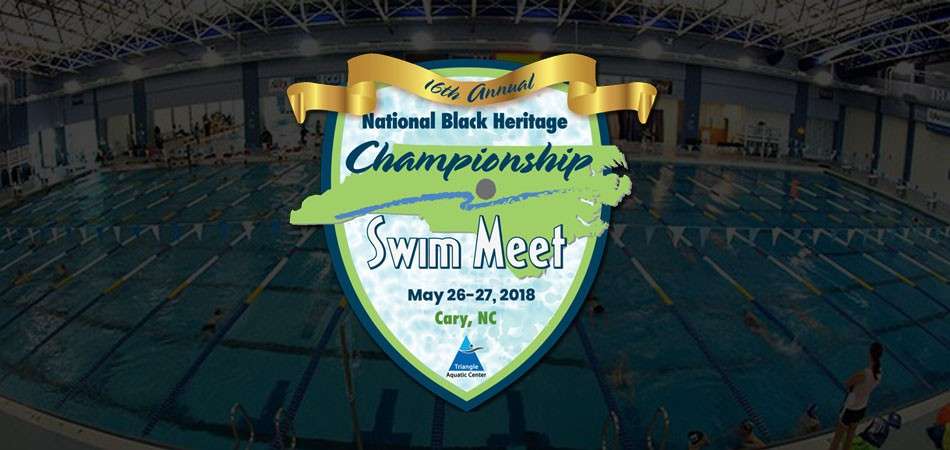 Register for the 16th Annual National Black Heritage Swim Meet in Cary, North Carolina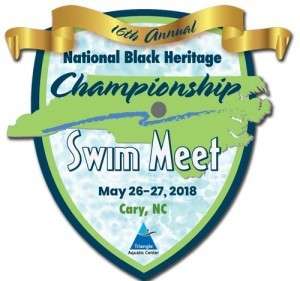 This May 26 & 27, the Black Swimming Community will enjoy its annual family reunion during the National Black Heritage Swim Meet in Cary NC. Hosted by the North Carolina Aquablazers Swim Team, this Championship event is a MUST for every Black swimmer.
In a sport where African Americans swimmers are drastically underrepresented (Black swimmers make up less than 2% of USA Swimming's membership), this meet is a rare and welcomed opportunity for young Black swimmers to be surrounded by kids who look like them and who are excelling in the same sport that they love.
Too many of our kids are the "only one" on their team. They don't have the comraderie and friendships to carry them through years of long and arduous practices staring at the black line- so they quit. For many swimmers, attending the National Black Heritage Championship Swim Meet is a breath of fresh air, a boost of energy, and an inspiration to continue swimming competitively. It is an awakening to the fact that the sport is growing more diverse and that there is a place for Black swimmers in competitive swimming.
The National Black Heritage Championship Swim Meet is also great for swim parents. A weekend meeting and talking with other swim parents who share your concerns and goals is invaluable. Swim parents learn about the best summer swim camps and weekend clinics. They share tips on nutrition and packing snacks and meals on-the-go for busy swimmers. They also share stories and lessons learned that helped them to become more supportive swim parents and allowed their kids the space to become confident people and stronger swimmers.
For young Black swimmers the National Black Heritage Championship Swim Meet is the swim event of the year. Don't miss out!
Your swimmer can register as an individual swimmer or with their year round swim team. Also, it is typical for several teams in a state or region to come together to form a special team just for this event. If you'd like for your kid to have the amazing experience of riding the bus to the meet surrounded by kids just like them – reach out and join a regional team for the meet!! Options include Team DMV for PVS-USA Swimming Members, and the New England All Stars.
The Black Swim Community looks forward to seeing you and your swimmers Memorial Day Weekend in Cary NC for this unique and inspiring event!
For information on the meet and to see videos and photos of all the action, follow Black Kids Swim on Facebook, Twitter, and Instagram.
National Black Heritage Swim Meet
May 26 & 27, 2018
Triangle Aquatic Center, 275 Convention Dr.
Cary, North Carolina 27511
Meet details from the meet's host, the North Carolina Aquablazers Swim Team
National Black Heritage Swim Meet's Official Site
Triangle Aquatic Center Location, Cary, North Carolina